Lily and Madeleine - Canterbury Girls
Starting off on Youtube, selling out their first hometown shows in 2013, and performing and touring with artists like John Mellencamp on tour, this folk pop duo from Indianapolis is back with a new record that speaks to dealing with emotional baggage. The album feels deeply personal, especially since this record is the first from the duo that features full control over their songwriting for the first time. Blending their signature sounds of dual vocals and folk idioms blended with electronic-splashed rock, the duo takes a confident step forward in their sharing their experiences through their sound. As catchy as the tunes are, the lyrics definitely touch on emotional experiences in tunes like "Supernatural Sadness" and "Can't Help The Way I Feel." You can catch them at the Pike Room in Pontiac on March 6th, with show details here.

Highlights: "Can't Help The Way I Feel", "Self-Care", and "Go"
Pedro the Lion - Phoenix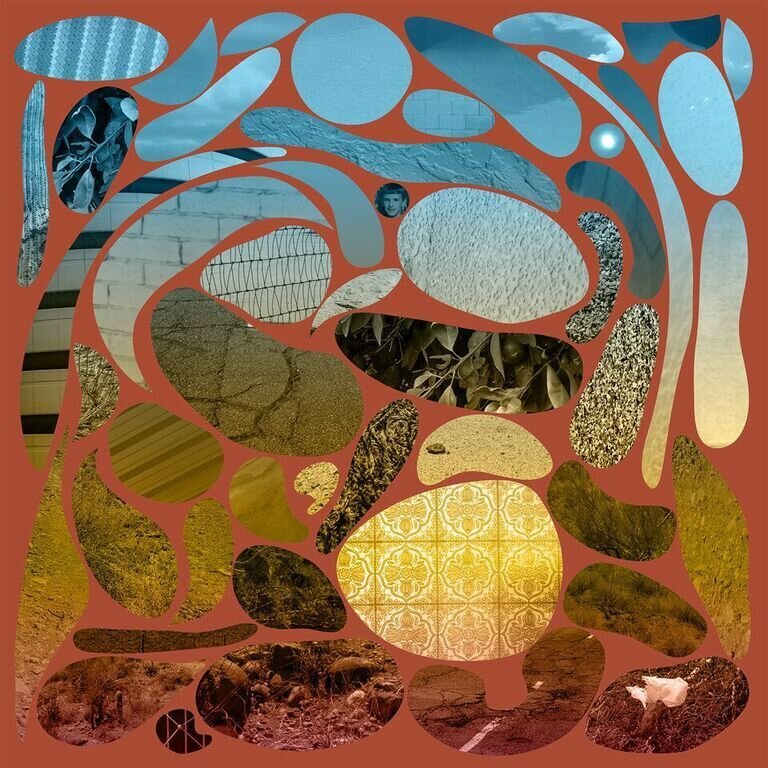 Fans of the indie rock group from Seattle rejoiced when the group announced that they were reforming back in 2017. Now, 15 years after their last full length album as a group, they return with their album "Phoenix." The album dives into a variety of emotions and cities that frontman David Bazan occupied during his solo career in between the band's 2004 and current release. Growing up as an often alienated outsider in his Evangelical upbringing while constantly changing cities, the longing for someone to understand his hurting, aching soul drives the sound on this album that is part storytelling, reflection, and dissection of everything that has led up to where he currently stands. The album was crafted on long drives in Phoenix in the familiar streets he used to bike while he also spent time with his grandmother and dying grandfather. Bazan's way of turning things as seemingly mundane as visiting a Circle K and riding around on a yellow bike into pure, distilled feelings of nostalgia and longing that you can't help but drink deeply from as you empathize with his past. I typically don't listen to this kind of music, but I found myself relating to that feeling of wanting to see old friends, capture moments from fun times in the past, and wishing for those summers where I used to bike around the city and feel that rush of freedom getting to explore. I encourage you to check out this album if you're at all curious about this group, it definitely was a nice addition to my listening selections for this week. You can catch them this summer at The Loving Touch in Ferndale with John Vanderslice on May 14th. Check it out here.

Highlights: "Yellow Bike", "Quietest Friend", and "Model Homes"
John Mellencamp - Other People's Stuff
John Mellencamp consistently gets recognized for his songwriting and contribution to some memorable country/folk rock hits over his decades on stage. He has written such memorable hits as "Jack and Diane," "Hurts So Good," and "Small Town," tunes that I myself grew up with not knowing they were by him until much later! Recently inducted into the Songwriters Hall of Fame, Mellencamp ended 2018 by releasing an album of covers called "Other People's Stuff." These songs were recorded between 1993 and 2018, and include tunes like "I Don't Know Why I Love You," pulled from Mellencamp's album "An Interpretation of Stevie Wonder's Songs," the stripped down version of Robert Johnson's "Stones In My Passway," and "Gambling Bar Room Blues" by Jimmie Rodgers. A cool highlight is "Eyes on the Prize," a gritty, Americana solo tune that was originally performed for Barack Obama in 2010 during a Civil Rights movement celebration. The album speaks to an America that Mellencamp loves as much as he observes, waxing poetic songs in the vein of protest folk singers like Woody Guthrie, Pete Seeger, or Bob Dylan. If you're looking for some newer Mellencamp to pair with the classics you love, I would check this album out! You can also catch him at DeVos Performance Hall February 17th on the John Mellencamp Show tour, featuring music from his entire career in music. Details can be found here.
Highlights: "Eyes on the Prize", "Stones in My Passway", "I Don't Know Why I Love You"
Melophobix - Cage-Free
I have been hearing about this album since the summer of last year when Melophobix put up their Kickstarter campaign to fund the recording of the album. After a successful backing, months of shows that honed the tunes to being recording ready, and weeks of sessions at Third Coast Recording Company, "Cage-Free" is now out for the masses to enjoy! These guys are fiercely local, often seen playing around the West Michigan as a group, as guests with other groups like Desmond Jones, and attending shows from other local bands they work hard to support in their off-time (I actually saw their guitarist, Zack Volkers, at my show this weekend). However, the album they just put out is a strong step forward in their sound and where they are headed career-wise as a group. Their signature blend of rock, reggae, and funk, that they dub "cage-free funk," rings true all over this album with their infectious hooks, grooving rhythm section, and punctuating horn section. This album has tune for everybody, as each track sets a course for new sonic territory while Melophobix confidently steers the ship. Whether you're looking to party with a beer in hand, dance the night away, or be entertained by a local act, you can't go wrong with Melophobix! If you haven't seen these guys live, I definitely encourage you to see them opening for Sublime with Rome at 20 Monroe on January 24th! Details can be found here.
Highlights: "Waves", "Get Over It", and"Hazelnut"
Tiny Tree - The Road EP and The Lion and The Meteor


Tiny Tree may be a duo, but the power behind this group is undeniable when you hear this record and especially when you experience them live. I first met Addison Eilers when he engineered Earth Radio's debut album, and his knowledge of sound, electronics, and gear was extensive. Then, I come to find out that Eilers works sound with Tiny Tree's drummer, Paul Jensen, at Unruly Brewing in Muskegon, where he also owns and operates Rebel Pies. Somehow with all of the work they do, the thunderous post-rock duo found time to put together 3 songs that showcase their blend of ambient textures, crushing riffs and pounding drums. This past weekend we shared a bill at The Pyramid Scheme, and seeing his rig in action shows Eilers' attention to detail as routes a guitar and bass signal out of one instrument, a customized-9 string guitar, into two stacks of amp heads and cabs while Jensen rounds out the stage setup with his drum kit. You can feel the thunder behind each riff and beat as you sink deep into the enveloping sounds on this album. The peaks and valleys on each track highlight great moments on journey, rewarding the listener for time spent checking out their album. The group has had an amazing first year as a project, and I encourage you to check them out at the Tip Top Deluxe with Crooked Heart on Feb 10th, which you can find details for here.

Highlights: "The Road", "Amphibious", "The Lion and The Meteor"
Additional local adds:
Composetheway - Connections [EP]
Additional National Adds:
Eric Gales - The Bookends
Addi McDaniel - After The News
John McCutcheon - To Everyone In All The World
Joshua Ray Walker - Wish You Were Here
Alfredo Rodriguez & Pedrito Martinez - Duologue
Lotus - Frames Per Second
MindMassage - Shivers
Joe Jackson - FOOL
The Dakartis - Soul Explosion
Compilations - Two Tribes
Dutcher Snedeker is a volunteer columnist and album reviewer for 88.1FM WYCE in Grand Rapids, MI.