These releases among others are available to request at wyce.org/request or call (616)742-9923 For a complete list of everything we add visit: grcmc.org/wyce/music/library
Mdou Moctar - Ilana The Creator
One thing that always fascinates me is the culture of electric guitar in African music history. The continent is mainly known for its rhythmic contributions to world music, but there is an observable variety of regional playing styles within the diverse landscape of music cultures. One such artist, Mdou Moctar, is known for his unique interpretations of Tuareg guitar, a style that can include political folk ballads alongside psychedelic rock in Sarahan culture. With Ilana the Creator, a palpable grit to each track separates the overall album's sound from more expected, polished production around world music. From teaching himself to play on a homemade guitar in a village that prohibited secular music to becoming a rock star in Sarahan sounds, this album showcases a lot of Modou's playing and writing style. From the spaghetti western styles in "Tarhatazed" to the psychedelic sounds on "Tumastin," the album breathes creative energy. "I don't know what rock is exactly, I have no idea," Modou says, "I only know how to play in my style." (Sahel Sounds) If you're interested in African-styles of rock music making by an artist who delights in playing around expectations within his culture and catalogued genre, then Mdou Moctar has what you are looking for!
Mdou Moctar headlines The Pyramid Scheme September 29th 2019

Highlights: "Tarhatazed", "Kamane Tarhanin", "Tumastin"
Pink Sky – Meditations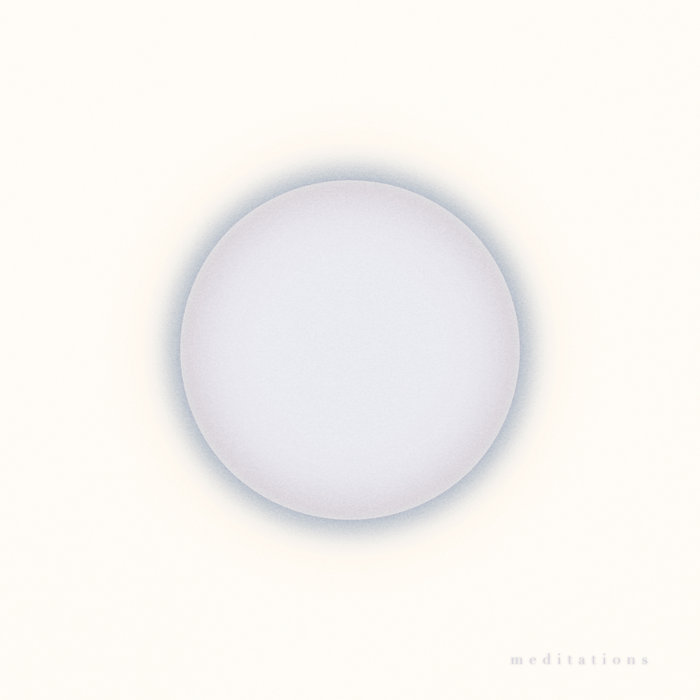 No doubt, as a Grand Rapids native, you have seen this artist pop up around shows and festivals across the city and around the state. Husband/wife artistic duo Ryan and Angelica Hay express traumatic events they have individually experienced through transformative audio/visual electronic soundscapes. Performing in such spaces as the Robert B. Chaffee Planetarium concerts series and music festivals like Lamp Light Music Festival, this group has shown that regardless of space that they are able to connect with audiences around Michigan and in other venues across the Midwest. They received a Jammie Award for Best Electronic Album and were the #5 Most Played Regional Artist on WYCE for 2018. Their ability to harness electronic sounds with expressive, accompanying visuals makes their live shows especially compelling, and if you missed them recently at The Pyramid Scheme with Lady Ace Boogie, I encourage you to catch them when they return to the venue on September 21st for their new album release!

Highlights: "Dark Sky", "When We Exist", "Restless and Worry"
Pieces of A Man – Made In Pieces
Part of harnessing a variety of influences as a creative artist or performing band is making sure that there is attention to negotiating space. Yes, you can distort guitars, soak synthesizers in effects, and toss in six different cultural percussion elements, but if the message and meaning is lost in the noise, the multi-genre aspect serves as a negative rather than a positive. Fortunately for Pieces of A Man, they understand how to reconcile their music and cultural roots with the varying sonic sounds they all gravitate towards. From D'Angelo style funk to gospel choral arrangements, this band delivers on their musical identity with every inch of their footprint. Choosing their name from the debut album by Gil Scott-Heron, Pieces of Man has served audiences their soulful blend of influences with artists like Bilal and Cory Henry prior to releasing Made in Pieces. With such a strong foot forward, I can only imagine we'll be hearing this band all around the United States in mere weeks. These artists are ready to carve a soulful, funk-filled tear throughout the world!

Highlights: "Lady Jane & John Coltrane (feat. Ampm Fiddler)", "Grits", "Listen"
Adam Topol – Cuando
Known mainly as a career drummer (Jack Johnson, Ziggy Marley, David Gilmour), this is only Adam Topol's third release as a songwriter, a follow up 2016's Regardless Of The Dark. Pairing his musical interests and varied stylistic influences with producer Matt Costa, the two bonded over artists like The Cure, Velvet Underground, and PJ Harvey when tracking Adam's songs. Borrowing from California folk-pop sounds and Latin percussion elements, this album is a fluid, psychedelic journey through a range of dark and dreamy emotions. In spite of the lyrical and thematic material, the album still has a light-hearted approach that keeps you pleasantly hypnotized between tracks. Cuando is a great way to soak in some spectral sounds while allowing yourself as a listener to feel more vulnerable.

Highlights: "Give Me a Reason", "Cuando", "Love Is"
Robert Randolph & The Family Band – Brighter Days
The iconic slide guitarist returns with Brighter Days, an album that focuses on the Robert's gospel, soulful roots and includes some of his best vocal sounds thanks to producer Dave Cobb (Chris Stapleton, Sturgill Simpson, Brandi Carlisle). The album feels like a spiritual journey, revisiting the sacred steel styles that are a fixture of the band's origin story in New Jersey. "Baptise Me" lays down a funk-flavored R&B tune while Robert's signature slide playing glides overtop. "Have Mercy" is a powerful gospel ballad, featuring The Family Band's rich vocal harmonies on the choruses and individual talents in the verses. Even with multiple layers of instruments in the arrangements, the skillful songwriting and production allows for the vocal and slide guitar performances to shine clearly overtop, which make for an exciting listening experience. If you've followed this band since "Simple Man" or are looking to add another great, soulful gospel funk album to your feel-good playlist, this album caters to anyone looking to have a good time and draw deep from the roots of this music!

Highlights: "Baptise Me", "Have Mercy", "Second Hand Man"
New Music Monday is a collaboration with WYCE Staff and Dutcher Snedeker. These among others are all available for request at wyce.org/request or call (616) 742-9923 For a complete list of everything we add visit: grcmc.org/wyce/music/library