These releases among others are available to request at wyce.org/request or (616) 742-9923 For a complete list of everything we add visit: grcmc.org/wyce/music/library
Swindle - No More Normal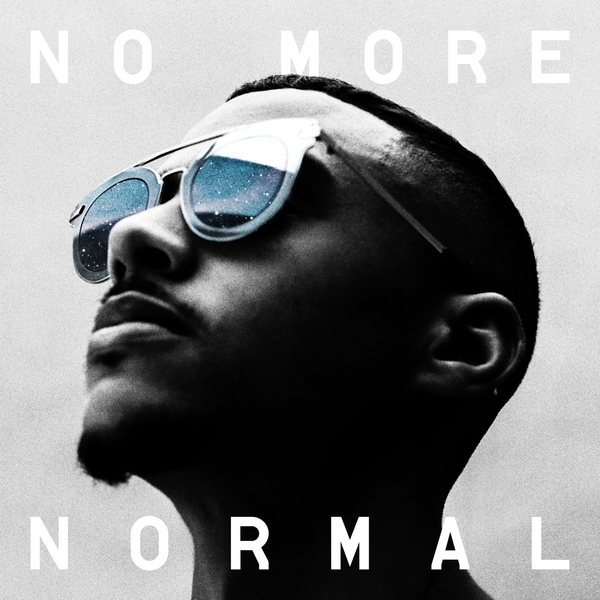 Swindle is back with a new release, No More Normal, that continues to explore his dual passions for jazz and funk blended with electronic music and hip hop. Whether it's lush horn textures over trap beats, funky, interlocking guitar and bass lines melting into string interludes, or backbeats accented with synths and talkbox, Swindle gives the listener plenty to enjoy with the tracks he composes and produces. While the beats alone could be a great album, nearly every tune features popular artists on the UK music scene like Ghetts, Andrew Ashong, and D Double E. This album is for anybody looking to expand their appreciation for hip hop around the world, as it is a solid release that pulses with creative energy and a strong sense of community with so many solid collaborations.
Highlights: "Drill Work (feat. Ghetts)", "Run Up (feat. Kiko Bun, Knucks, Eva Lazarus & Nubya Garcia)", "Knowledge (feat. Eva Lazarus & Kiko Bun)"
The Dandy Warhols - Why You so Crazy
Veterans of psych-rock/shoegaze/synth pop music since their 90's debut and 2001 hit "Bohemian Like You," The Dandy Warhols return with another solid addition to their catalog that continues to keep fans guessing. While their last release in 2016 was a bit more subdued, suggesting a new direction for a band 30 years into their career, Why You so Crazy serves to dispel any notion that the band has lost any steam. Whitty social commentary blended with energetic, infectious song structures combine to highlight the strengths of this seasoned group. It's fun without being too cheesy and it's well-conceived without getting too inwardly focused and alienating as a listener. Whether you've followed this band their whole career or looking to trace the roots of your favorite shoegaze band back to their influences, The Dandy Warhols aren't stopping any time soon with releases like this one!

Highlights: "Be Alright", "Motor City Steel", "Terraform"
Cherry Glazer - Stuffed & Ready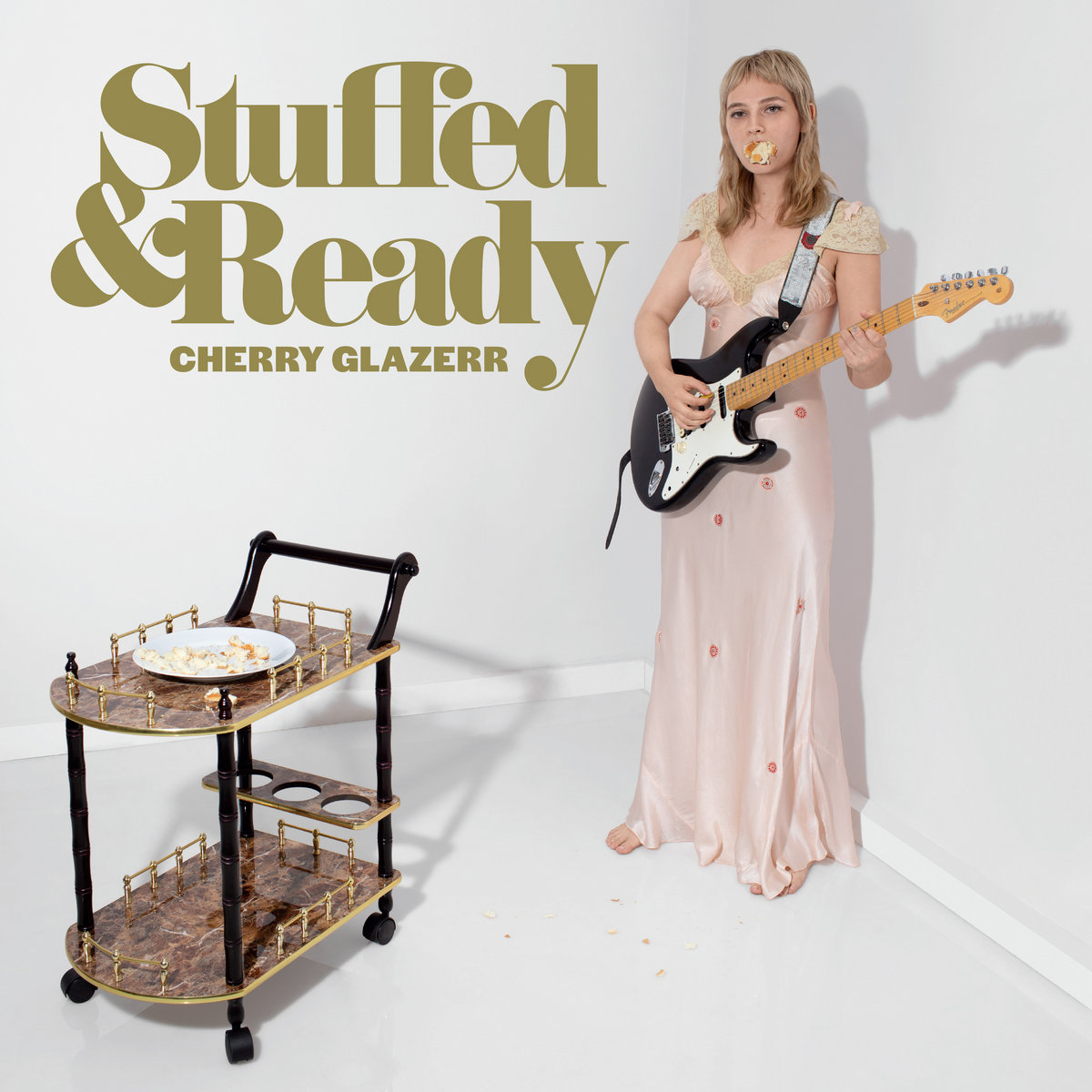 The LA rock trio returns with their third full length release since they formed in 2013, an album filled with inward exploration called Stuffed & Ready. The band has toured the world and performed with acts like Portugal The Man, Foster the People, and The Breeders, and they also have had some music featured in movies, with an arrangement of Tiny Tim's "Tiptoe Through The Tulips" included on the soundtrack to Insidious: Chapter 3. With so many varied experiences as an artist, frontwoman Clementine Creevy framed this album around songs that answered this question: "is this really me?" When explaining the project to Spotify fans on the group's bio, Creevy states that she's "trying to stop myself from obfuscation. I'm writing with intent." Emotions can be a hard, nebulous subject matter to try and explore, and throughout the release you can feel a level of authenticity fearlessly exposed as it is supported by a sonic wall of thunderous rock riffs. This album sits right at home with any moody teen as much as it does with a frustrated adult, as it serves a need to just crank up the music and passionately sing along to an artist willing to bear their soul.

Highlights: "Daddi", "Wasted Nun", "Self Explained"
Santana - In Search of Mona Lisa
Carlos Santana is a recognized veteran of Latin/American rock music for several decades now. From his iconic performance at Woodstock to singles like "Black Magic Woman," "Oye Como Va," "Smooth," and "Maria Maria," Santana's electric guitar playing and compositional style is well documented and recognized. While some artists tend to ride out their famous hits and slow down in creating new works, Santana recently released a new EP containing three new singles (with two additional single edits) titled In Search of Mona Lisa. Starting with over two minutes of uninterrupted guitar soloing over an accompanying player, the band then kicks in on the tune "Do You Remember Me" with a laid back, Latin feel. The title track then takes a sharp turn into a driving rock groove, similar to the feel of songs like "Valerie" by Amy Winehouse, with guest vocals soulfully singing on top of Santana's playing, now layered with more drive and wah pedal to really cut through the band. Finally, "Lovers From Another Time" mellows things out with added strings, a smooth jazz vibe, and Santana's singing guitar lines gliding across the soundscapes. Whether you saw him live at Woodstock or discovered his music through Guitar Hero in the early 2000s, listeners of this smaller entry in Santana's catalog will have something they all can enjoy.

Highlights: "Do You Remember Me", "In Search of Mona Lisa", "Lovers From Another Time"
Deer Tick - Mayonnaise
The solo-project-turned-rock-outfit formed in 2004 and debuted with their release, War Elephant, in 2007 with their hit single "Baltimore Blues No. 1," and since then they have carved out an audience around their varied-yet-rock-centered sound. Their latest release, Mayonnaise, continues to develop their songwriting palette with many genres influencing each track. Right away you can tell that they are seeking to push past their audience's expectations by kicking in the door with a track like "Bluesboy" and then immediately shifting to a moodier "Limp Right Back" with added saxophone soloing. Tunes like "Old Lady" have an Americana flavor while "Memphis Chair" plays out like a lilting, jazz influenced ballad. The one thing Deer Tick definitely did to me as a listener was surprise me, as they didn't seem to gravitate towards any one particular theme with the release while at the same time showing me as a listener that I should revel in the unexpected. I enjoyed my time with this album, and I'm sure many listeners will gravitate towards their favorite song in an album rich in different styles and influences.

Highlights: "Bluesboy", "Limp Right Back", and "Strange, Awful Feeling"
New Music Monday is a collaboration with WYCE Staff and Dutcher Snedeker.
These among others are all available for request at wyce.org/request or (616) 742-9923
For a complete list of everything we add visit: grcmc.org/wyce/music/library